Back of the Room Productions was created to fill a need.
Alicia White, CEO of Back of the Room Productions, believes every person who stands in front of an audience can benefit from back of the room marketing and products. The strategies Alicia offers help you build high-level presence and effective marketing tools that seasoned speakers have developed and maintained for years.
How It All Began
In January 2012, Alicia got inspiration for back of the room branding for all business owners after attending a two day seminar given by a high profile sales coach. She learned that even multi-million dollar speakers are leaving money on the table when they speak. This nationally known speaker had no giveaway product, no agenda or handout, not even a banner or poster that branded him or his company. To top it off, the only offer he made available cost $400, causing him to miss out on revenue from those who were willing to invest in something that cost a little less.
Because of a lack of back of the room products and presence, Alicia walked out of the room without the speaker ever getting her information or her money. Armed with expertise in design, marketing and branding, she founded Back of the Room Productions and launched the company in March 2012. Alicia eagerly shares the importance of consistent branding and how to stop leaving money on the table. New and experienced speakers instantly see the benefits and abundance of opportunities for giving their audience more of their message.
About Alicia White, CEO of Back of the Room Productions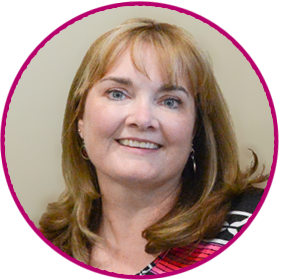 With over 20 years of experience in graphic design, branding, marketing and public relations in the corporate and non-profit sectors, Alicia White is proud to be a category creator in the public speaking industry by bringing back of the room marketing and products to help business owners and coaches grow their business every time they speak. Alicia is a business leader, international best-selling author on Amazon.com, and national speaker and is honored to be a Partnering Director of the Public Speakers Association.
Alicia is a two-time award recipient of the Texas Intercollegiate Press Association and has been twice nominated for the PSA National Collaborator's Award and Small Business Influencers Award as well as nominated for Best Club President in Toastmasters International.
Alicia lives near Dallas, Texas with her amazing and supportive husband, Rick, and two funny cats and a sweet Husky mix. People often rave about her stunning wildlife photography and many know that she loves serving as a volunteer photographer for her local fire and police departments. She graduated Magna Cum Laude with a degree in Mass Communications from Texas Woman's University and also holds a degree in Nuclear Medicine Technology where she worked as a technologist for over 10 years before trying out the creative side of her brain!